CONTACT US
We primarily serve the multi-family (renovation and new construction), manufactured home and student housing markets. Six3 Tile® is currently available for purchase through our nationwide distributor network.
To find the distributor in your area, please contact us directly and we'll work with you to find the best way to get Six3 Tile to you.
If you would like to schedule an on-site demonstration, please use the form and fill out all the required information. We'll contact you shortly after submission.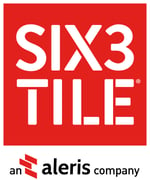 ADDRESS
: Lancaster, South Carolina
PHONE
: 843.410.9754
EMAIL
:
info@alerismfg.com