Contact us to find a Six3Tile wholesale partner today.
CONTACT US
We live to serve professional contractors and property managers in the multifamily renovation, multifamily new construction and manufactured home markets. And it shows. Check out our videos and resources pages for customer testimonials and case studies.
WHERE TO BUY
Six3Tile is available through the multifamily renovation teams at our national distribution partners Ferguson and LowesProSupply. Contact them and inquire today!
We also have a network of regional distributors. To learn more, contact our sales team at info@alerismfg.com and we'll get back to you within 24 hours.
Note: At this time, Six3Tile is not sold online or directly to individual homeowners.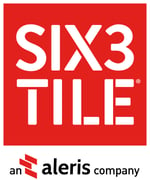 ADDRESS
: Lancaster, South Carolina
PHONE
: 843.410.9754
EMAIL
:
info@alerismfg.com