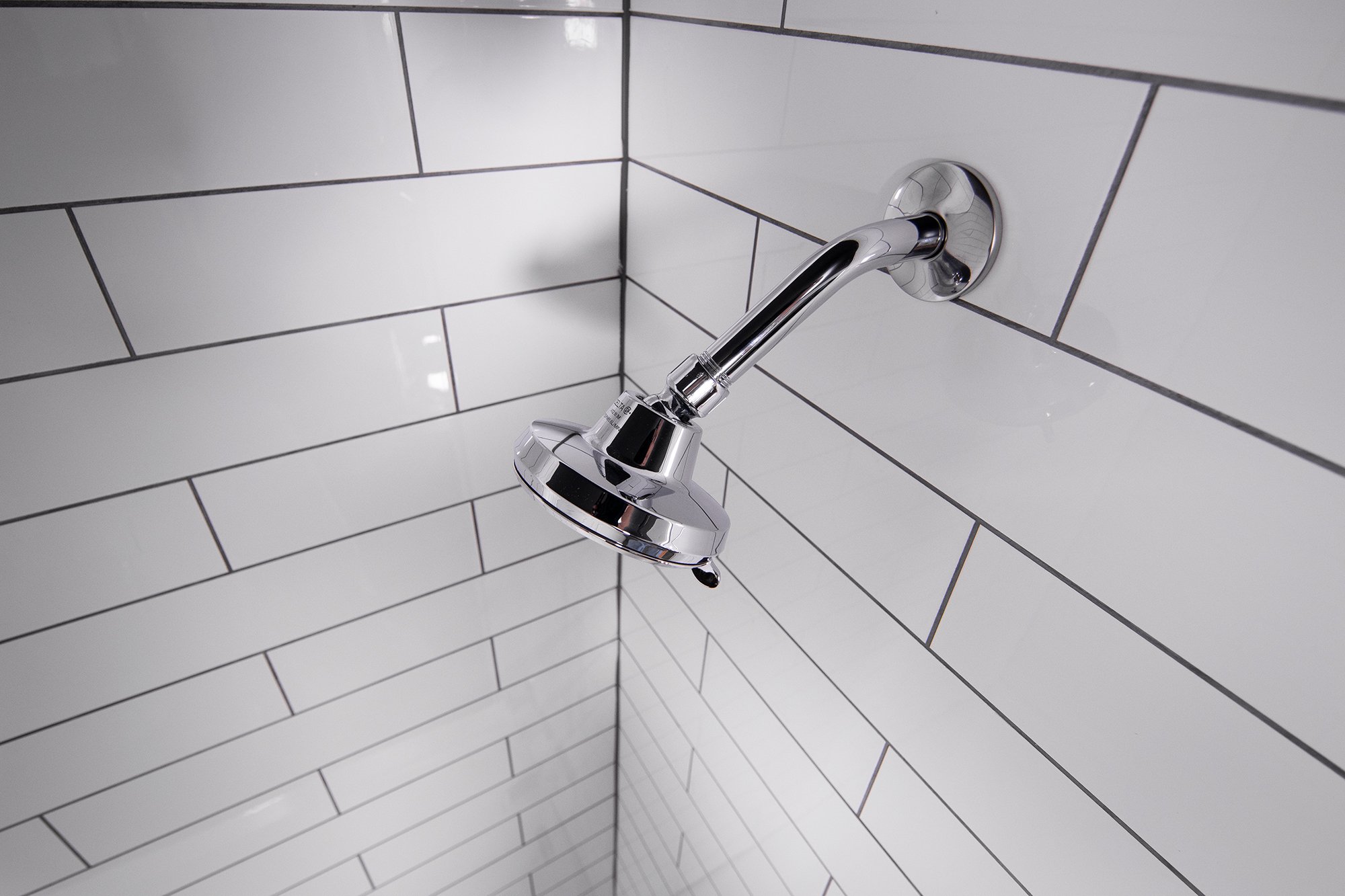 Bathroom applications
Our Tub Surround and Shower Kits come in either 9 or 12 tile sheets - enough to create brand new tiled walls in only a couple of hours.

speed of installation
Six3 Tile goes up incredibly fast. A standard kitchen backsplash kit is ready for grout in about an hour.

STANDARD TOOLS
No special tile skills or tools are needed. Standard off-the-shelf tools - like utility knives, levels, tape measures and construction adhesive - are all that is needed for a professional installation.

water-tight seam
Wet application tiles sheets have a built-in interlock seam. Standard PVC cement is applied to create a chemical weld, ensuring a water-tight seal at the sheet joints.

grouting
Grout can be applied immediately and in the same manner as with ceramic tile. Non-sanded grout is the final touch that makes Six3 Tile shine!
INSTALLATION SERIES
WET APPLICATIONS
A standard tub surround or shower kit is fast, easy to install and ready for grout in about an hour. This video demonstrates the installation of a tub surround kit over existing tile, but the same techniques apply to a new tub surround or shower. Our interlocking seam seal is also demonstrated.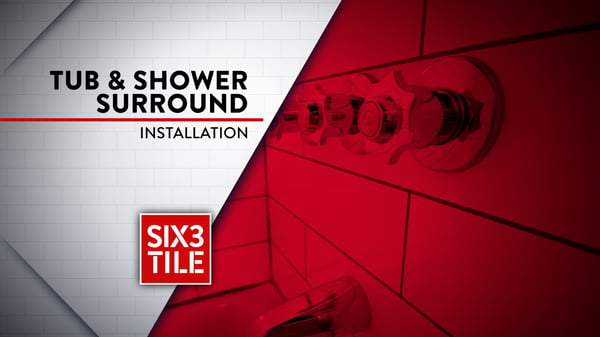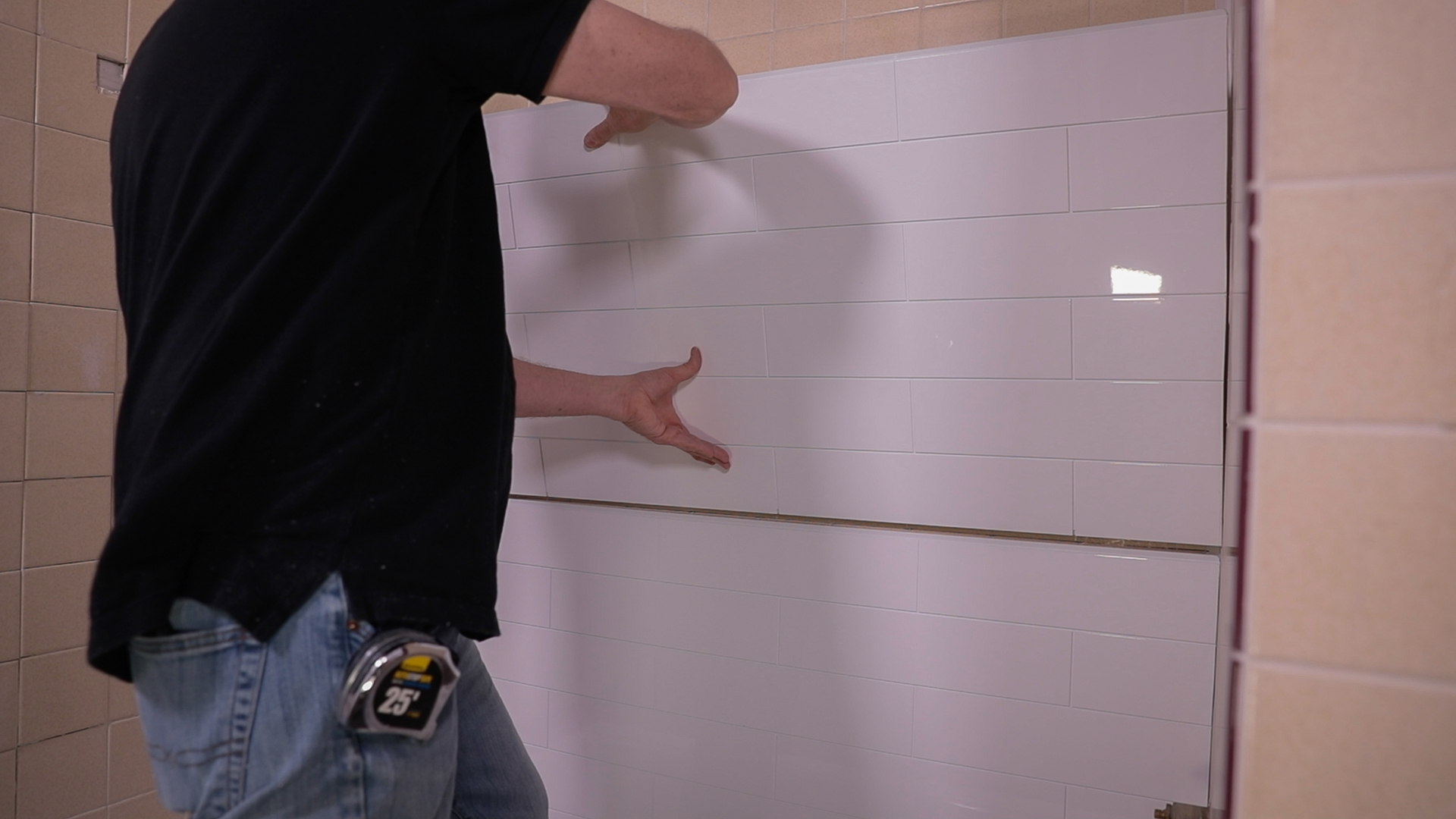 "I had a number of surprises along the way – I was surprised when I opened the box and first took a look at it. I was surprised by the flexibility of the tile. I was surprised by the ease of installation. And when I was done, I was surprised by how much it looks like traditional ceramic tile."