How Six3Tile Helped Resurrect a 100-Year-Old Abandoned Power House: A Case Study
When you're heading up a large-scale renovation, efficiency and cost-effectiveness are critical. Six3Tile helps with this by streamlining the tiling process, saving you valuable time and effort. In this article, we'll showcase a memorable case study that demonstrates how our easy-to-use tile panels were used to bring a dilapidated historical building into a new era of glory.
The Subject: Tara Sherbert, CEO of The Sherbert Group
Tara Sherbert is the CEO of The Sherbert Group, a company that specializes in historical renovations. In search of a challenge, she came across the hundred-year-old Bleachery Mill Power House in Rock Hill, SC. The place was deserted for over a decade, housed numerous massive boilers, and had a basement that was submerged under eight feet of water. But Sherbert wasn't phased - despite the obvious problems, the building's historical significance and potential lead her to take on the project.
The Goals for the Project
The Power House is far from ordinary; it's got 37 unique apartments, a brewery, and a food court inside. And on the exterior, there are large entertainment areas to draw people in and inspire them to have a good time. Sherbert wanted to take advantage of all the space had to offer.
Below were her goals for the project:
Create a food court and brewery to be an upscale and unique attraction for visitors, ensuring they are cohesive and complementary of the vendors.
Develop and execute a plan for transforming the building's raw interior into a series of luxurious apartments representative of its rich history.
Complete the project within budget and time constraints. Sherbert favored solutions that provided quality, were economical, and efficient.
The Benefits of Six3Tile for Large Scale Renovations
Six3Tile panels are a PVC-based tiling system that comes in large format panels and mimics the look of ceramic tile.
Due to The Power House project's time and budget constraints, among other things, Sherbert decided against using traditional ceramic tiling for the renovation and opted instead for Six3Tile panels.
Here are the benefits of making that choice:
Quick installation - Since Six3Tile Pro Kits are installed in sheets instead of individual tiles, installs go very quickly. It takes minutes instead of days to tile a given space. And that was important to this renovation.
Customization capabilities - The tiles can be easily cut to fit virtually any space. Sherbert appreciated this perk, given that the apartments, food court, and brewery were anything but standard. The Six3Tile panels were customized, even using inlaid designs and logos to make the place feel more consistent and upscale.
Easy handling and installs - Six3Tile panels are lightweight, yet durable, so they're super easy to handle and a breeze to install. And you don't have to be a Master tiler to get professional results with them.
Six3Tile panels were used in the food court, brewery, and apartment bathrooms and kitchens in various capacities.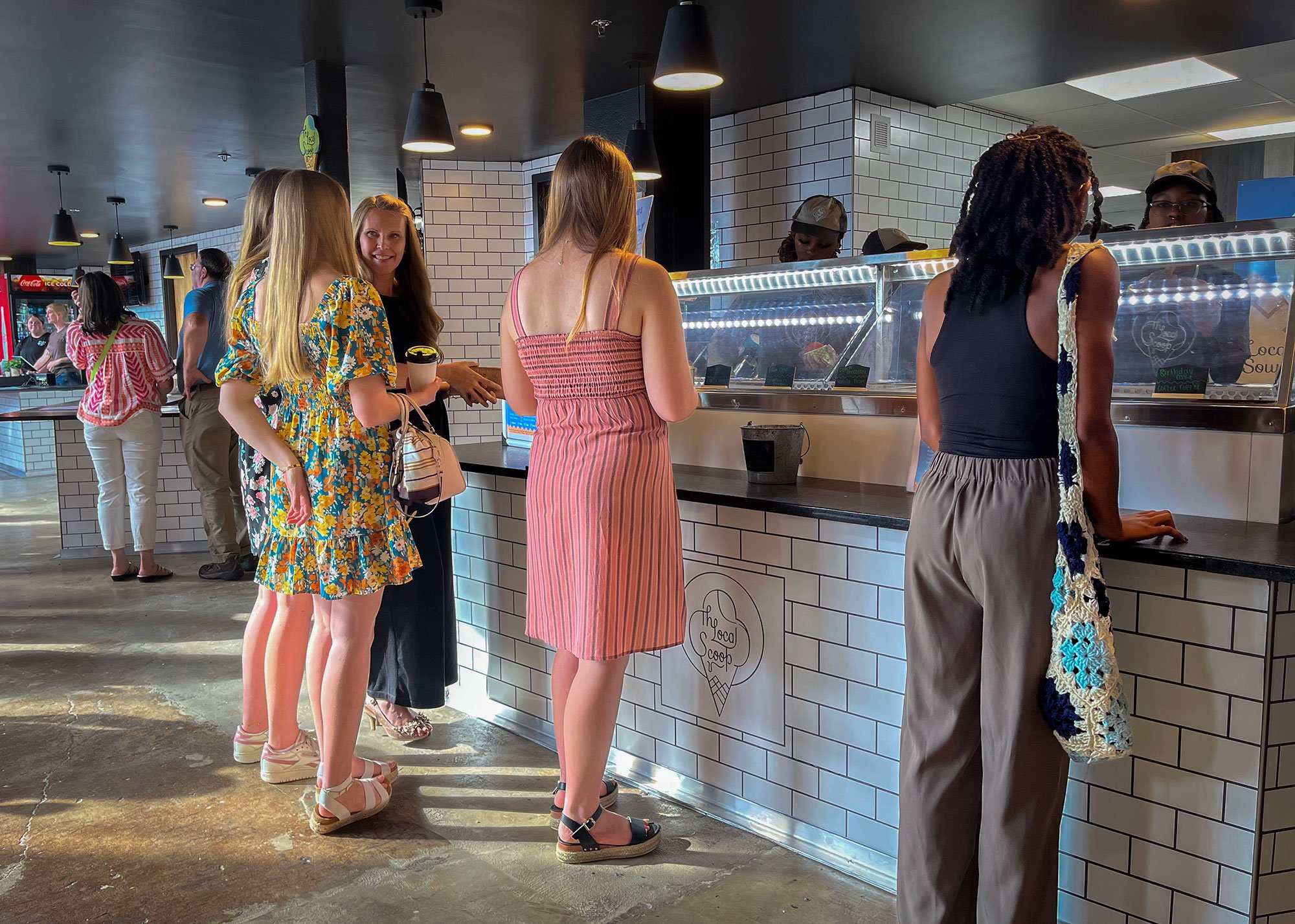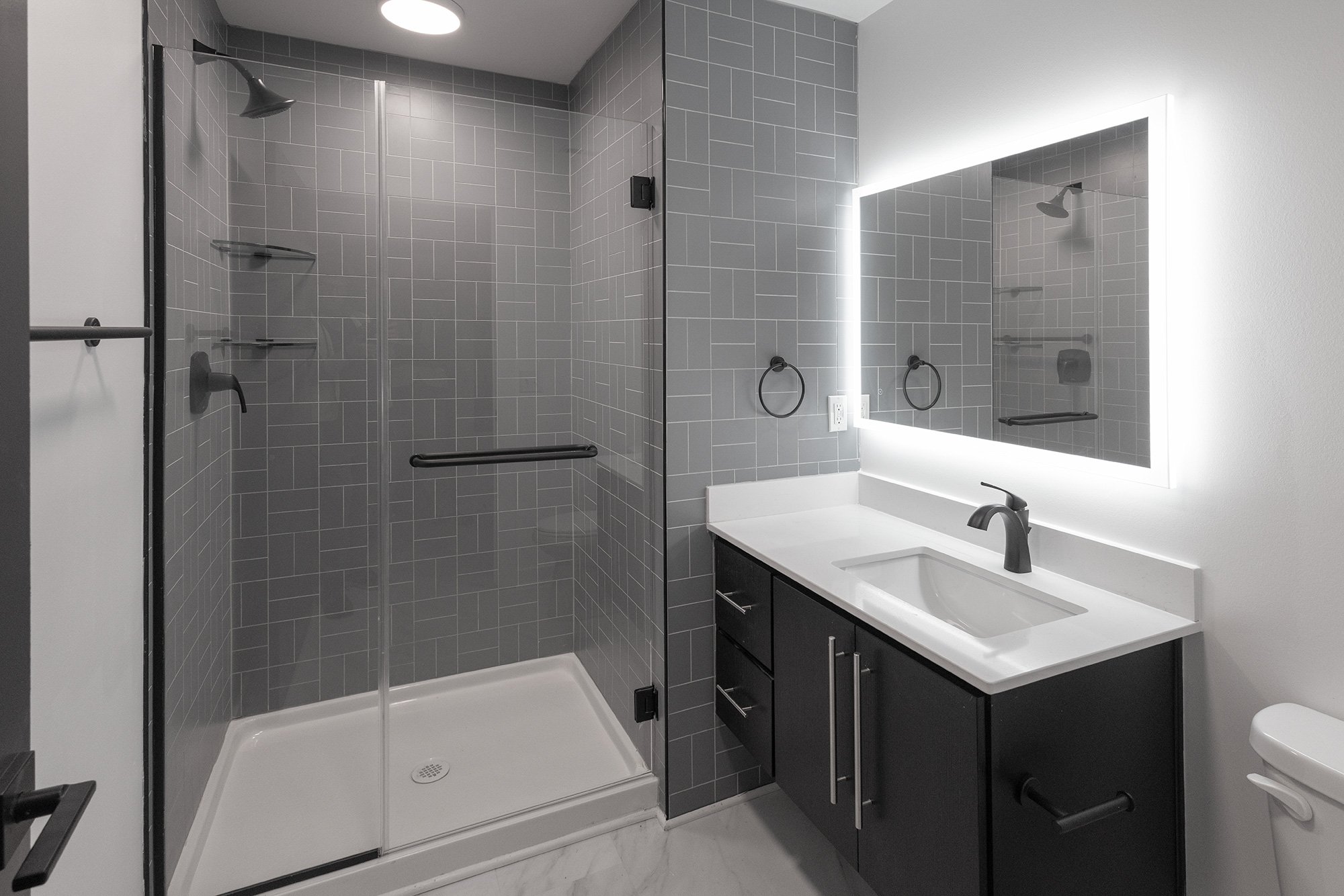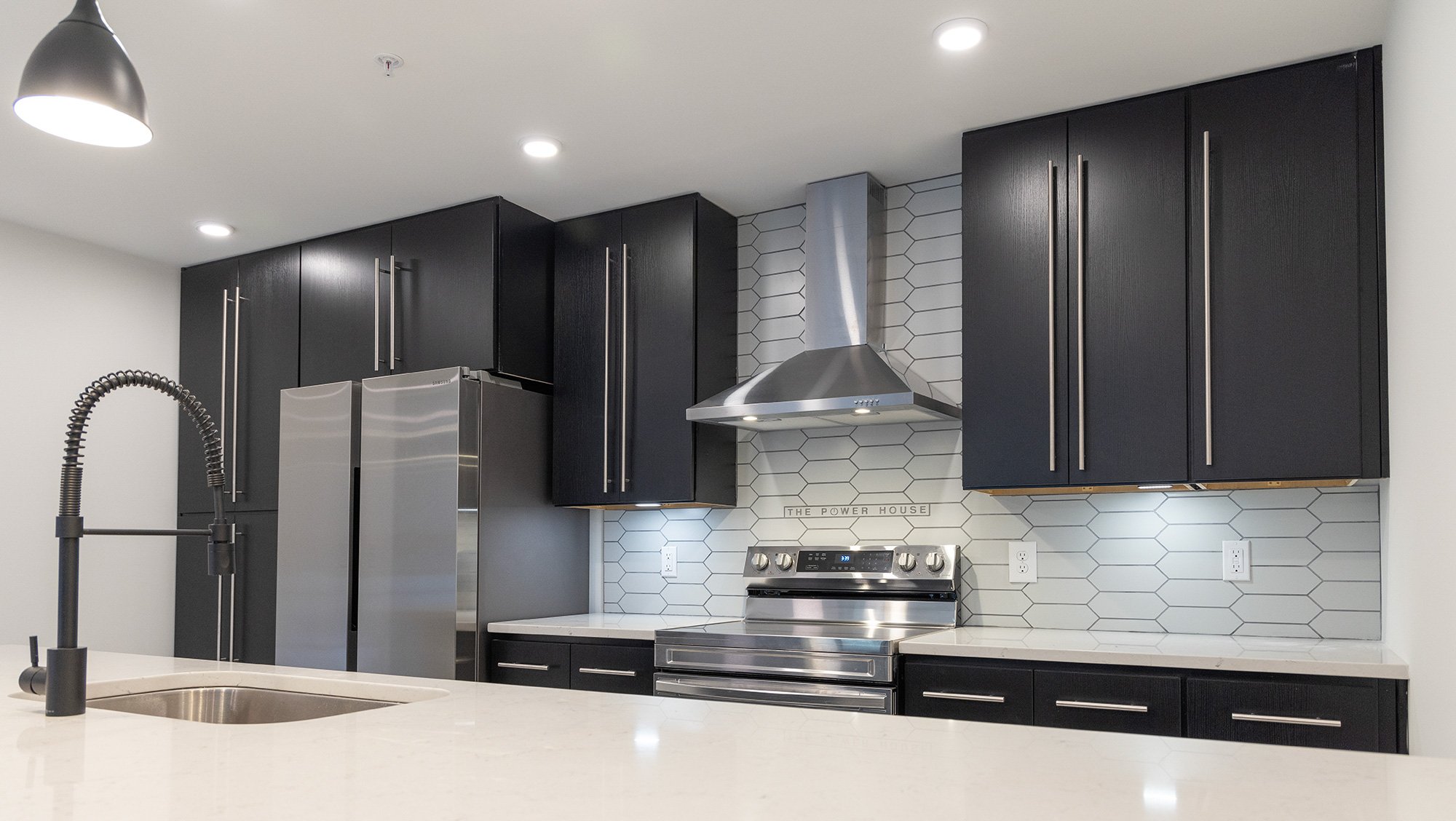 Use Six3Tile to Bring Your Large-Scale Renovation to Life
At first, people thought that Sherbert and her associates were in over their heads with the Power House renovation. Some even thought she was flat-out crazy. But with thoughtful collaboration and smart planning, along with cutting-edge solutions like Six3Tile, The Sherbert Group was able to totally transform The Power House into a grand, vibrant hub for the community.
If you're planning a large renovation project or a series of smaller renovations, you can access the same benefits that The Sherbert Group did. The time-savings, ease of installation, and customization abilities help to bring your vision to reality without all the hassle.
To learn more about Six3Tile and how it can revolutionize your renovation projects, visit the Six3Tile Website or contact us directly. We're standing by to assist you.