Six3Tile®'s Innovative Solution for Multifamily Renovation Contractors: A Case Study
Seth Coker, a new construction developer, struggled for years with a common problem faced by builders everywhere - the traditional tiling process. It just didn't lend itself well to the rigors and expectations of running a multifamily renovation business, where installations needed to be done rapidly and systematically. But that was all in the past. In this case study, we'll examine Seth Coker's situation and how Six3Tile's wall panels alleviated his issues. We'll also share how tile board paneling can transform the renovation and repair function for multifamily renovation contractors.
The Subject: Comet Development Owner, Seth Coker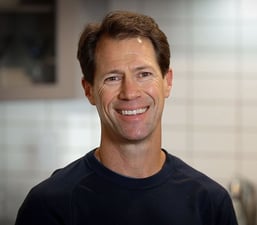 Seth Coker runs Comet Development, a company responsible for building 400 to 500 apartment units every year in North Carolina and South Carolina. One of the most glaring issues Coker had to contend with was the cumbersome, resource-intensive process of tiling kitchen backsplashes for the company's units. But not just any solution would work. He needed one that would meet the following requirements:
Allow the team to create a branded design that would wow potential tenants.
Work as a templated tile kit that could be easily installed repeatedly.
Durable construction that would last for years.
Easy to clean.
The Benefits of Six3Tile for Multifamily Renovation Contractors
Six3Tile is a PVC-based tile product that comes in wall panels instead of individual tiles. Though it is indistinguishable from ceramic tile when installed, it's several times easier and quicker to install, even for novice contractors.
Soon after trying out Six3Tile, Coker found that his long-running problem was solved. He no longer had to concern himself with traditional tiling for backsplashes and the many problems that come along with it.
He explained that Six3Tile brought the following benefits to his company:
Lowered total installation cost

due to the affordability of Six3Tile Pro Kits.
Quicker installation times, given that the tile is installed in panels

instead of one tile at a time. With Six3Tile, you don't have to wait for the tiles to set. Once the panels are glued to the walls, you can start grouting.
Grouting immediately ensured installations could stay ahead of production schedule.
A solution that differentiated their units from those of competitors, helping to sell properties.
A high-end stacked subway tile panel design tailored to

the property's design style.
All Multifamily Renovation Contractors Can Benefit
Six3Tile Pro Kits carry a variety of benefits for developers like Seth Coker. These include design flexibility, ease of use, quick installation, and more. When it comes to maximizing profitability as a developer, it's crucial to use materials that save time and money and streamline operations. And that's where Six3Tile shines.
Take it from Seth Coker:
"One of our designers that we worked with says, 'I'd really like to see something like this [stacked subway design]. It'll give us a fresher look and help differentiate us from our competitors.' The Six3Tile team went back and was able to make the samples that we needed and we rolled with them on construction and it's been great."
If you've grown tired of the traditional tiling process and want to unlock the benefits of Six3Tile, visit the Six3Tile Website or contact us. Whether you need a solution for kitchen backsplashes or shower & tub surrounds, we've got you covered! Happy tiling!